The chart shows the average price of natural gas paid by major power plants in Russia (gas consumption over 0.5 bcma or above 50 mmcf/day) and the average end-use price for the US power sector. The prices include all tariffs, fees and taxes. Note that the chart shows the lowest end-use price in Russia. Russian industrial consumers of smaller size pay much higher distribution tariffs and fees.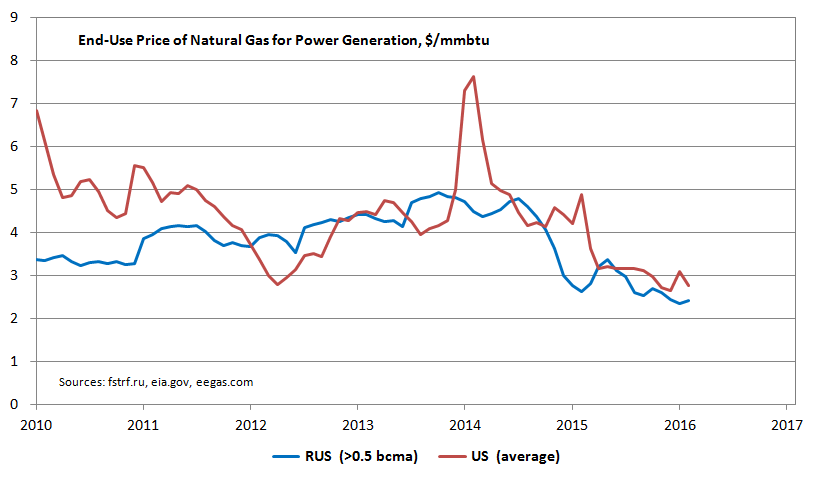 The price in Russia is affected by the USD-to-RUB exchange rate. For instance, the average rate was RUB29.88 per USD1.00 in February 2011, RUB35.22 in February 2014 and RUB77.22 in February 2016.
Note that Gazprom officially reported the profitability of gas sales to domestic consumers in 2011 at 27.3 percent.
Mikhail Korchemkin
East European Gas Analysis
Malvern, PA 19355, USA
Reproduction or use of materials is allowed only with reference to East European Gas Analysis or www.eegas.com