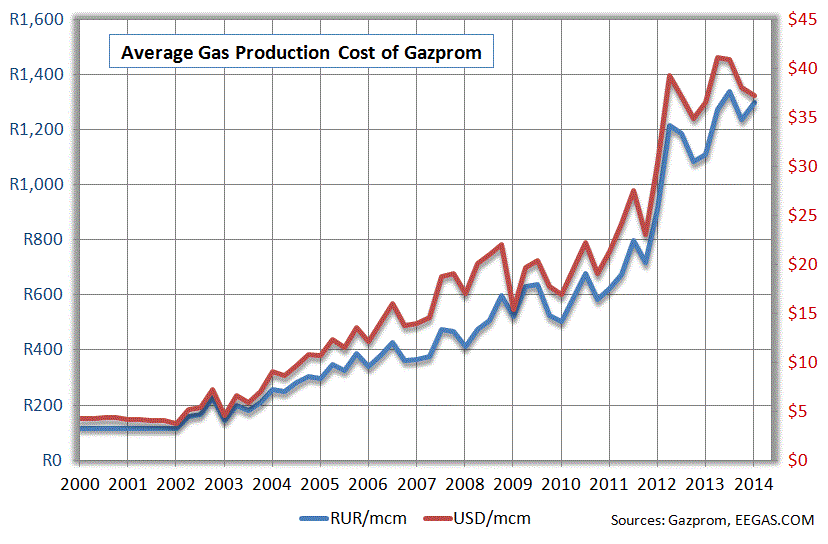 Sources: Quarterly and annual financial reports of Gazprom.
Notes: (1) There are no quarterly data for 2000-2001;
(2) USD/mcm costs are based on the average RUR/USD exchange rate of the corresponding quarter.
The average gas production cost of Q1-2014 is reported at RUR 1298/mcm ($37.13/mcm or $1.2/MMBtu) compared with RUR 1231/mcm ($38.69/mcm) of 2013.
The average price of gas exported out of the former Soviet Union in Q1-2014 is reported at $372.4/mcm or $11.6/MMBtu (according to the official conversion factors of Gazprom). The average export price of 2013 is reported at $380.5/mcm or $11.9/MMBtu.
Mikhail Korchemkin
East European Gas Analysis
Malvern, PA, USA
September 11, 2014