---
Existing Gas Pipelines of West Siberia and Proposed Routes from the Yamal Peninsula
---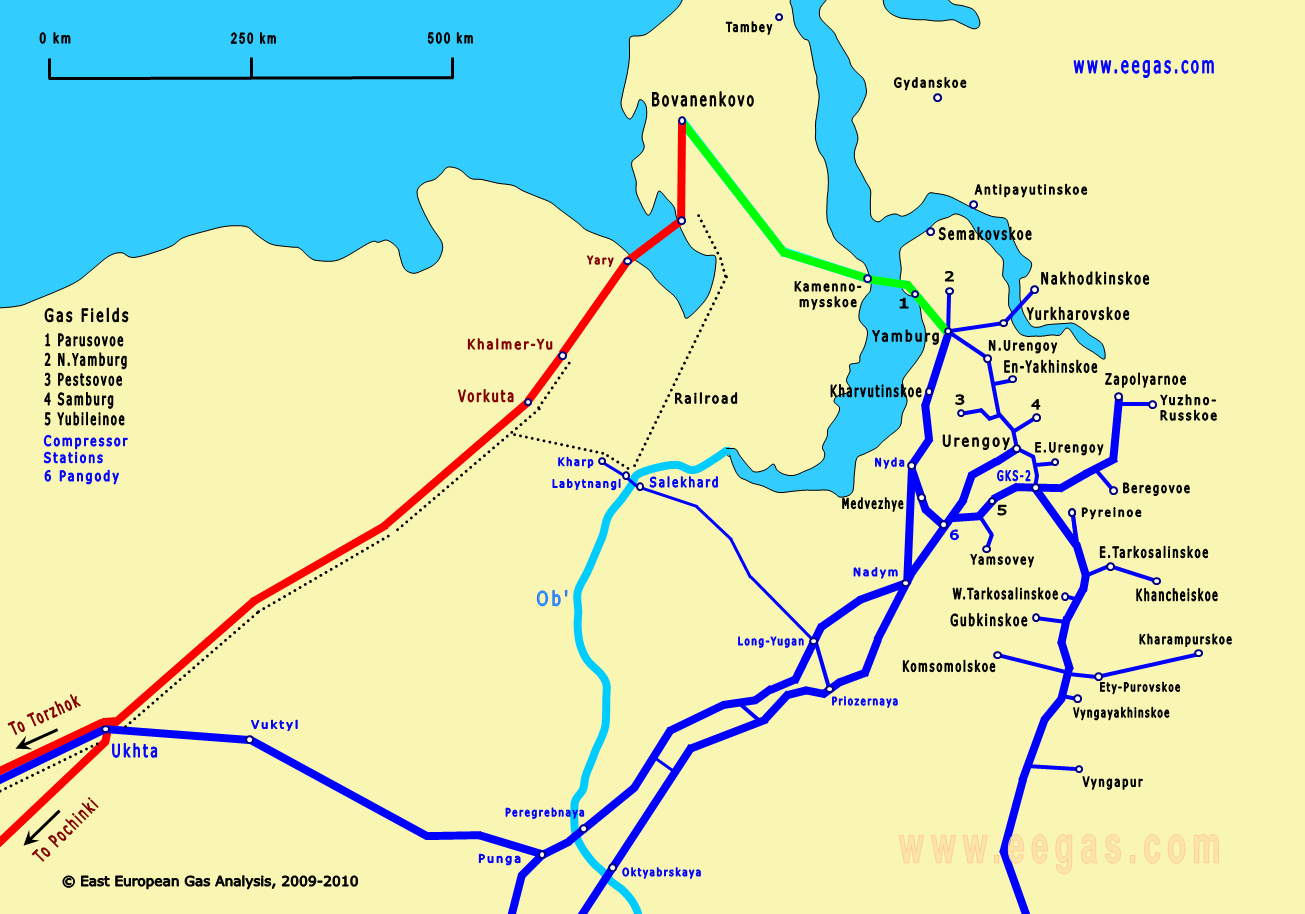 Note 1: A 430-km link from Bovanenkovo to Yamburg is the least expensive way to evacuate all gas from the Yamal peninsula.
Note 2: The existing pipeline capacity (blue lines) can take all gas produced in West Siberia, including the Yamal peninsula in 2010-2030.
Note 3: The map is based on the satellite images of Google Earth. The map is scaled.
Click here to download the map in PDF format.
Reproduction of this map is allowed only with the reference to East European Gas Analysis or www.eegas.com