The latest report shows the value of assets under construction at 25% of the total value of property, plant and equipment of Gazprom. It is no surprise that the minority shareholders "get the impression that the company works not for its shareholders, not for the consumers or for the state, but for the subcontractors, who build various facilities for them".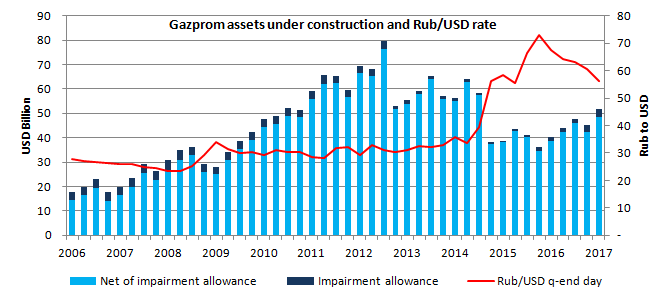 Mikhail Korchemkin
East European Gas Analysis
Malvern, PA, USA
June 21, 2017
If you have found this information useful, please consider making a donation.