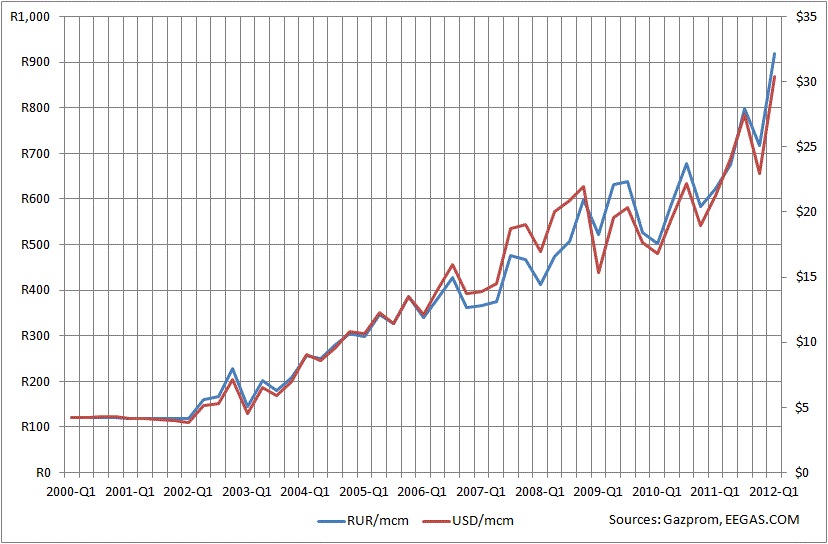 Sources: Quarterly and annual financial reports of Gazprom.
Notes: (1) There are no quarterly data for 2000-2001;
(2) USD/mcm costs are based on the average RUR/USD exchange rate of the corresponding quarter.
The Q1-2012 average gas production cost is reported at RUR 920/mcm (USD 30.43) or 48% up from the level of the same period of 2011. The price is 32% above the average level of 2011. Note that on January 1, 2012, the severance tax was raised from RUR 237 to RUR 509 per mcm.
Mikhail Korchemkin
East European Gas Analysis
Malvern, PA, USA
September 6, 2012