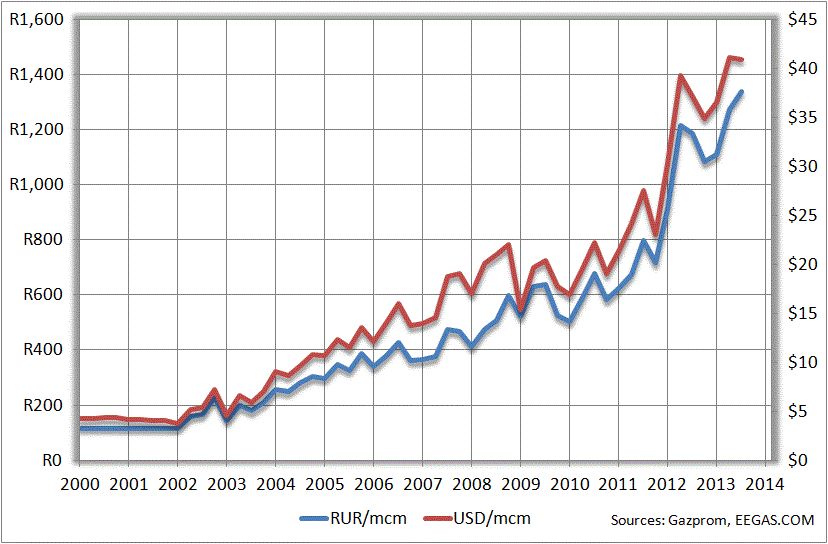 Sources: Quarterly and annual financial reports of Gazprom.
Notes: (1) There are no quarterly data for 2000-2001;
(2) USD/mcm costs are based on the average RUR/USD exchange rate of the corresponding quarter.
The average gas production cost in Q2-2013 is reported at RUR 1274/mcm (USD 41.10), or 17% above the average cost of 2012. The raise of severance tax from RUR 509 to RUR 582 per mcm is responsible for about 40% of the cost growth.
Mikhail Korchemkin
East European Gas Analysis
Malvern, PA, USA
November 14, 2013