Deputy head of Gazprom Valery Golubev says profitability of gas exports to Europe is about the same as that of domestic sales. According to our calculations, in Q4-2015 profitability of exports dropped to about 5 percent.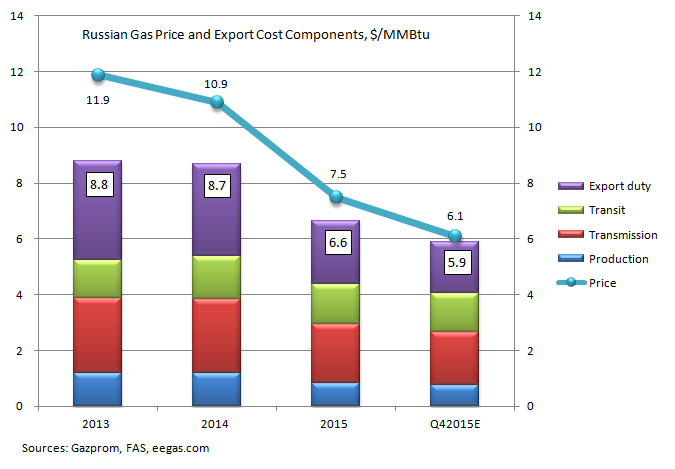 Gas exports to Europe were highly profitable during the whole history of Gazprom until 2015. In 2016, the company's gas segment is not profitable.
Mikhail Korchemkin
East European Gas Analysis
Malvern, PA, USA
May 11, 2016
If you have found this information useful, please consider making a donation.