In Q2-2016, the average gas production cost went up to ₽1873/mcm or $28.43/mcm or $0.89/MMBtu.
From Q1 to Q2-2016, the ruble appreciated 13% to the dollar.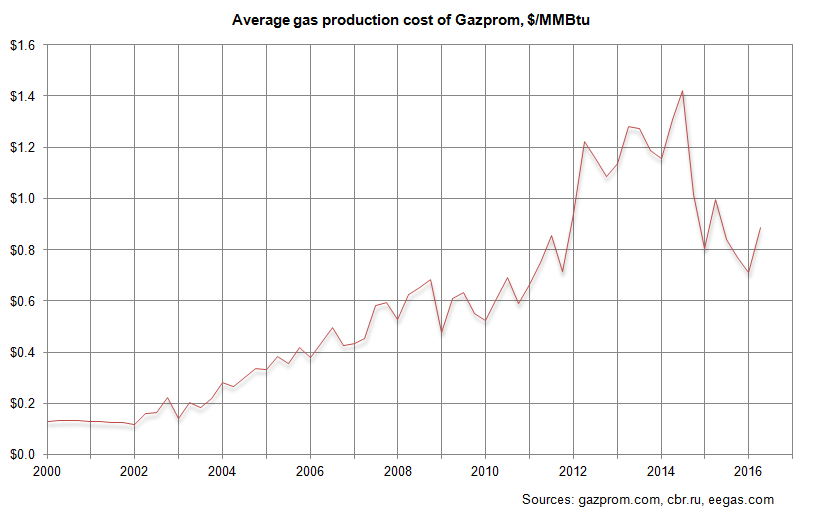 Mikhail Korchemkin
East European Gas Analysis
Malvern, PA, USA
September 15, 2016
If you have found this information useful, please consider making a donation.